February is National Cat Health Month
Although February is only 28 days long, do not let that discourage you. In fact, February is National Cat Health Month. February is also: American Heart Month, National Pet Dental Health Month and Responsible Pet Owners Month. February is all about your cat and your cat's health. Use February to get your kitties health in check. Why? Because February is National Cat Health Month.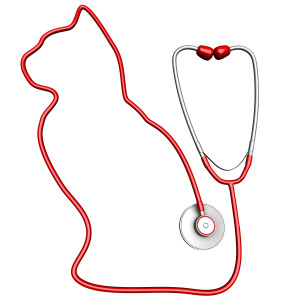 If you have not done so already make that veterinarian appointment and be sure that you have a dental check while you are at it. Cats are family too and just like your human family, cats have needs and requirements as well including that of health and happiness. You want the best for you kitty don't you?
Here are some Cat Health Tips to get you started with National Cat Health Month:
Most cats love massages. Petting a cat is not only beneficial to your kitty but, stoking a cat has been proven to lower humans blood pressure as well.

Did you know that cats can get colds too? If your kitty is under the weather he may not be eating as much due to not feeling well. Try to encourage your kitty by offering some treats in your hand. By hand feeding you might be able to get your kitties appetite back.
You like a clean bathroom don't you? Well, so does your kitty. Your cats little box should be cleaned completely once or twice a week and scooped everyday to ensure cleanliness.

Cats love to sleep. In fact, cats spend more time sleeping than they do awake. Be sure that your kitty has plenty of soft places to snooze. Make sure that your kitty's beds are not in an area subject to drafts such as next to a window. Also, be sure that you have some kitty beds in a quiet area in case your kitty wants to be left alone.