How to Get Free Cat Food
What a better way to get Friday off to a good start then announcing a new segment called "Frugal Friday". Who doesn't like the word 'free'? We could all use a little break once in a while couldn't we? Perhaps you are interested in finding a healthier cat food for National Cat Health Month. How would you like to get your hands on some free cat food? That's right, free! There are so many cat food manufactures out there that you must wonder how they can all stay in business. How do they find and get customers who are already used to and happy with other brands? There are many marketing techniques out there that are used to get customers. One of those techniques is giving something away for free. Free is good. How to get free cat food.
Are you a kitty parent on a shoestring budget? Even if you are not, it doesn't hurt to always be on the look out for free items when it comes to your kitty. But how and where do you find these free items besides dumpster diving?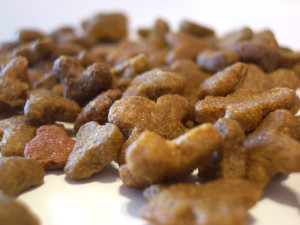 Pet food manufactures know that there are plenty of brands to choose from. One particular way that cat food makers use to get you to at least try their brand is by giving a sample away for free. Check out local pet stores, especially the smaller ones, and ask them if they have any free samples. Often times you can score little bags of cat food and even treats for free. Other places to look are cat food manufacture's websites. Many times they will offer coupons that allow you to get one free bag of cat food, usually a newer one that is just being released. You might even find rebate offers out there that will reimburse you if you pay upfront for a bag of cat food.
Invest some time (not money) in looking online and in pet stores for free cat food offers. You will not be able to sustained your kitty on free offers but at least you can provide him or her with new food to try out with out it costing you any money.